Split Systems, Vents And Duct Cleaning
The ducts that are used to distribute the cooled or heated air throughout the home can become dirty over time, which can reduce the efficiency of the system and negatively impact indoor air quality. Cleaning the ducts of a split system AC can help to improve the performance of the system and ensure that the air inside your home is clean and healthy to breathe.
Here at Catalyst Duct Cleaning, our company assures you that your ducted split AC system is working well if you get our Split System Cleaning Services along with other steps of maintenance. We are professional service providers and offer Affordable duct cleaning services according to the customer's preference. We know how to clean any type of split system and other duct systems professionally. So, call us and schedule your booking of Split System Cleaning Service. We are professional and work in both commercial and residential places.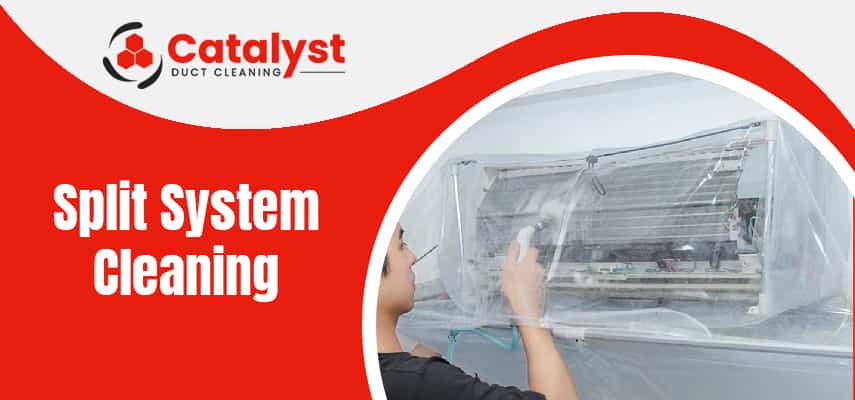 What is a Split System?
A split system air conditioner, also known as a ductless mini split or mini split, is a type of air conditioning system that consists of two separate units: an outdoor compressor unit and an indoor air handling unit. The outdoor unit houses the compressor and condenser coils, while the indoor unit contains the evaporator coils and air handling components. The two units are connected by small refrigerant lines and a conduit, which allows for the transfer of cool air from the outdoor unit to the indoor unit. This type of system is often used in buildings where adding traditional ductwork is not feasible, such as older homes or additions to existing buildings.
Split system air conditioners are a popular choice for many homeowners because they allow for independent temperature control of different areas of the home. Depending on your needs, you can set the temperature you are comfortable at.
Melbourne Nearby Locations Where We Serve
Catalyst Duct Cleaning is a worthy company you can hire for all kinds of ducts and vents cleaning services in Melbourne and its suburbs. We have our reach to all of these locations.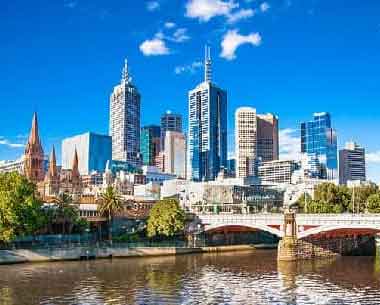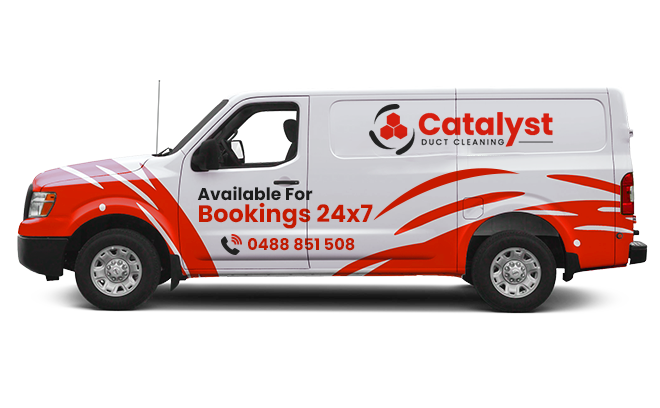 Catalyst Duct Cleaning Melbourne
618 Bell St, Preston VIC 3072
Hours of Operation : Mon-Sun 6:00 AM – 9:00 PM
4.8 out of 5 stars (based on 6 reviews)
How Experts Clean Split System With Effective Ways
There are multiple ways to clean your split system. Our professionals at Catalyst Duct Cleaning can help you choose what works best for you and your situation. We'll provide a free estimate, so you can be confident in making this important decision.
Our professionals will first determine if you have a split system or central air conditioner in your home. We will then inspect the unit for any leaks, damage or other issues. We will then wash the unit using our specially formulated cleaning solution that removes dirt, grease and gunk from all surfaces inside your unit so it can be properly repaired or replaced. The whole Split System Cleaning procedure is done with professional strategies without harming other parts of your split system. 
Why Catalyst Duct Cleaning Is The Best Option For Split System Cleaning
To maintain your ducted units and systems, our professionals are always here to help with several facilities.
Same-day split system cleaning.
24/7 available services for a split system. Our staff have NADCA membership.
We work with the latest equipment & modern tools.
Our professional service providers have 25 years of experience and knowledge.
We give free quotes on the services of Split System Cleaning. 
Our professionals are certified to provide the service in Commercial and Residential Places.