Professional Ducted Heating Repair Service
Ducted heating systems are a type of system that is used in homes, offices and commercial buildings. They are also referred to as plenum or plenum ducting. This type of heating system consists of a series of pipes that blow hot air. The air is circulated by fans or blowers. Ducted heating systems require less space than room heaters because they don't occupy any space at all while they are running. This makes them easy to install in existing spaces without having to do any modifications to your walls or ceilings. For Duct repairing services and maintaining a Ducted Heating repair system, you can contact our company, Catalyst Duct Cleaning. Our professional duct cleaning service providers are always ready to give you the best services at your place. We offer free quotes and anytime services to the people who need our Ducted Heating Repair and regular maintenance.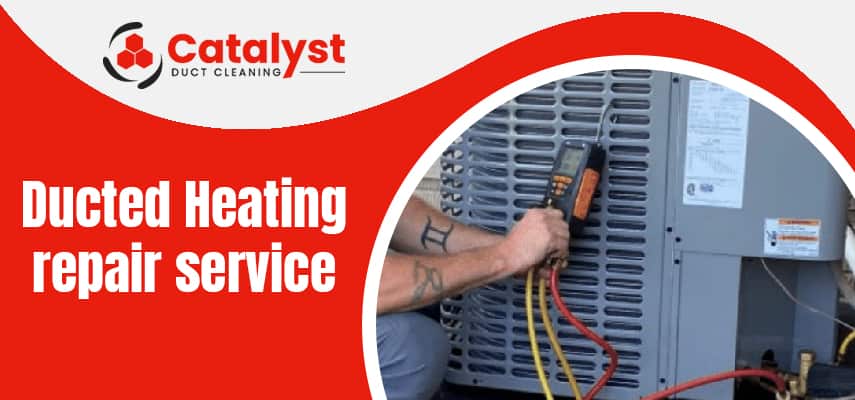 How Does a Ducted Heating System Work?
Ducted heating systems are a system of pipes, ducts and vents that transfer heat from one place to another. They are commonly used in commercial buildings. They can be used in homes or even outdoors. Ducted heating systems are a common method of heating and ventilation in homes. Ducted heating systems are usually installed in the ceiling or walls of a room. They work by circulating hot air through an insulated ductwork system. The hot air is circulated by an electric blower that can be controlled by an on/off switch or a thermostat.
A ducted heating system consists of two types of components: the blower and the ductwork itself. The blower is used to move air through the system, while the ductwork takes that air and distributes it throughout your home's rooms or buildings.
The ducted heating system has several advantages over other types of heating systems such as forced-air heating and radiant heating systems. The main advantage is that it gives more efficient operation because it doesn't need to rely on windows or doors for ventilation. It also offers better energy efficiency since it doesn't require much maintenance compared to other types of heaters.
To fix any Ducted Heating System issues, call our Duct Repair Technicians.
Melbourne Nearby Locations Where We Serve
Catalyst Duct Cleaning is a worthy company you can hire for all kinds of ducts and vents cleaning services in Melbourne and its suburbs. We have our reach to all of these locations.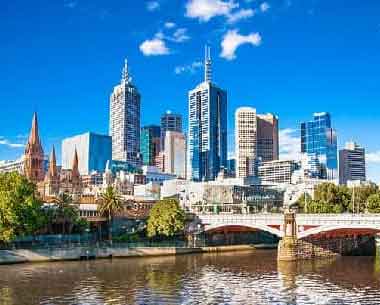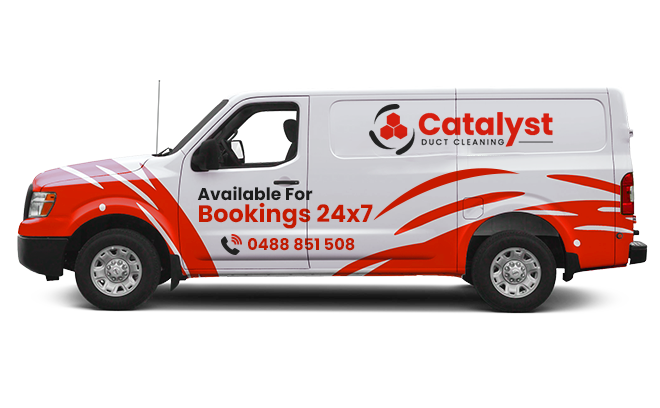 Catalyst Duct Cleaning Melbourne
618 Bell St, Preston VIC 3072
Hours of Operation : Mon-Sun 6:00 AM – 9:00 PM
4.8 out of 5 stars (based on 6 reviews)
The Professional Repairing Process of Ducted Heating System
During the process of Ducted Heating Repairs, our professionals will determine whether you need to replace your entire system or just a part of it (such as a fan motor). If it's necessary to replace parts, our technicians will make sure they're replaced correctly so they'll work properly once they're back up and running again. To repair the broken ducts, we first need to check the size of the broken ducts. If the sizes are too large for us to handle then we will have to replace them with new ones. If it is too small, then our Duct Repair specialists can just replace the damaged part with a new one. This will help you save money on Ducted Heating Repairs if you prefer hiring an expert technician who knows exactly what needs to be done so that your home or business can be back up and running as soon as possible.
Get More Benefits With Catalyst Duct Cleaning
To increase the benefits of using Ducted Heating Systems, choose our company, Catalyst Duct Cleaning. We are known for:
Emergency Ducted Heating Repairs with 24/7 availability.
We give free maintenance tips and advice to customers.
Our company has years of experience and deals with different types of Ducted Heating Repair in both commercial and residential places. 
Our service providers are certified and authorized to repair Ducted Heating Systems.
Our company has 25 years of acknowledgement for providing services with the quality procedure and modern strategies. Our staff have NADCA membership.