A Unique Brand for Repair and Replacement of Ducts And Ducted HVAC Units
Do you plan to relocate to a new house lacking an HVAC system? Does your current ducting require a complete replacement? Air Duct Replacement, such as the repair and replacement of new ductwork, is a specialty of our HVAC professionals at Catalyst Duct Cleaning.  We will conduct an inspection and provide you with our recommendation if you are unsure about the type of ducts that are best for you or if your duct it's beyond repair. 
With decades of expertise and a strong customer base, we have become the most well-known names in the business. For any type of Duct Repair and Replacement Service in local and its suburban regions, people prefer to work with us. As we consistently meet your expectations, our commitment to detail is unmatched by anyone. You will always have a wonderful and reliable experience working with our professionals, which is a step above the market. We offer Reliable duct cleaning services.
Know Why Your Duct Needs a Replacement
Your HVAC system uses air ducts to deliver clean air throughout your home. As air ducts age, they begin to rip, which reduces the volume of air that is blown through the vents, makes your unit work harder, and increases your electricity bill. Furthermore, damaged ductwork can let dust, dirt, and pests into your home, resulting in poor air pollutants and the possible spread of lung diseases.
Your cooling and heating system will continue to function normally if you regularly have a professional inspect the state of your ducting as part of routine maintenance. Depending on the outcomes of the examination, the duct replacement firm may advise replacing or repairing your ducting. Furthermore, a newer system will be more effective and make nearly no noise. For any type of Duct Replacement Service, you can avail of the service of our experts.
Melbourne Nearby Locations Where We Serve
Catalyst Duct Cleaning is a worthy company you can hire for all kinds of ducts and vents cleaning services in Melbourne and its suburbs. We have our reach to all of these locations.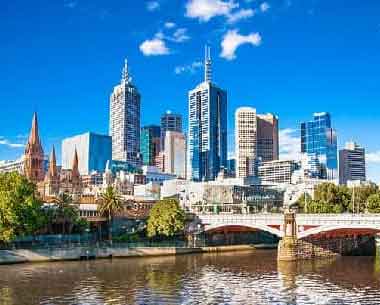 Our Air Duct Replacement Procedure
Air ducts are probably not something you think about all that often, but they require the same level of care as other areas of your house. Since they are not visible, air ducts are usually ignored and left poorly maintained, which causes them to grow problems and eventually start to fail. Once it comes time to replace them, old air ducts start to reduce air comfort and efficiency. Additionally, broken joints collapsed parts, and other issues may be found in old ducts. When our experts from air Duct Replacement Experts arrive, they will:
To find any problems influencing air effectiveness and quality, check your air duct system.
If necessary, adjust your air duct design.
In case new ducts are required, replace your current ones.
Verify the tightness of your current duct system to check its efficiency.
Know Why Our Duct Replacement Service is Reliable
One of the best duct replacement firms is Catalyst Duct Cleaning. Our services have received good marks from our clients. Therefore, you shouldn't hesitate to use our duct repair and replacement service. We have outlined a few of the many benefits of using our services.
Our duct repair specialists are qualified and insured. They have NADCA membership.
We have the most modern equipment, which makes our work comfortable and simple.
Our experts are accessible 365 days a year, around the clock.
You can schedule our service at the time and date of your choice.
We offer high-quality services at reasonable prices.
For bookings, our customer service team is available day and night.
Our experts employ environmentally friendly and non-hazardous services.
There is a same-day and emergency duct replacement service.