Evaporative Cooler Duct Cleaning Services At Minimal Pricing
An evaporative cooler is a cooling system that uses water to cool the air. It is a type of air conditioning system that uses water to cool the air inside your home. Many people use evaporative coolers because of their working capacity in summer. If you need a Duct cleaning service for your evaporative cooler or any other duct system, contact our company, Catalyst Duct Cleaning. We improve the efficiency of the ducted system in working to remove humidity from the air. Our company helps people by improving the efficiency of ducted systems and coolers. We do the job by using our latest equipment and modern tools. To avail the benefits of Evaporative Cooler Cleaning service, call our experts now!
Melbourne Nearby Locations Where We Serve
Catalyst Duct Cleaning is a worthy company you can hire for all kinds of ducts and vents cleaning services in Melbourne and its suburbs. We have our reach to all of these locations.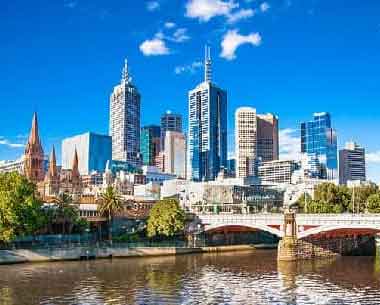 What Is An Evaporative Cooler?
The evaporative cooler is a device that cools down the air by using the evaporation of water. The water rises through pipes, passing over a wet surface, where it evaporates and absorbs heat from the air. The air is pulled through a coil and then cooled, which causes it to become saturated with moisture, which turns into water vapour. This moisture is then blown out of the top of the unit, which causes the air to be cooled down further and ultimately condenses back into water molecules.
The evaporative cooler is used in large buildings since they require large amounts of cooling space. They can also be used in smaller spaces if they are located in areas such as homes or offices where there isn't enough space for a fridge or other forms of cooling equipment. To maintain them, you may need regular Evaporative Cooler Cleaning And Check-ups. We adhere to the needs of our customers.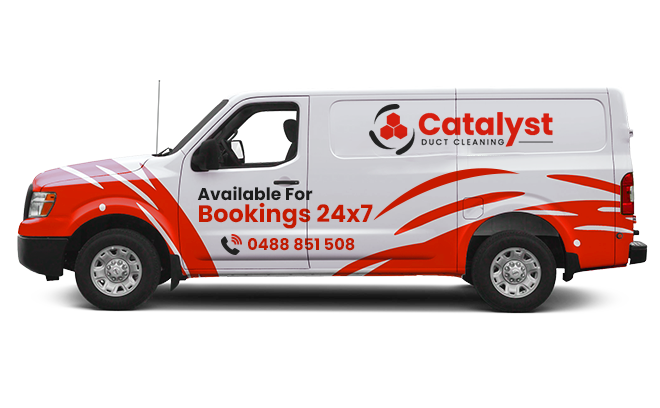 Catalyst Duct Cleaning Melbourne
618 Bell St, Preston VIC 3072
Hours of Operation : Mon-Sun 6:00 AM – 9:00 PM
4.8 out of 5 stars (based on 6 reviews)
How Our Professionals Clean Evaporative Ducted Cooler
Our professional duct cleaners of Catalyst Duct Cleaning can clean an evaporative cooler using the same process they use to clean any other type of ducted cooler—with some extra attention paid to the fan and filter.
1. We remove all cabinet doors and drawers from the cabinets.
2. Our Duct Cleaning Specialists clean all vents and fan blades with a vacuum cleaner with a brush attachment.
3. Our team sprays a solution of water and bleach on mouldy areas using a spray bottle or mop bucket filled with clean water and bleach mixture (about 1 part bleach to 9 parts water). And, then let this mixture sit for 1-5 minutes before rinsing off with clean water or allowing it to dry completely before replacing the vent covers over them (if necessary).
We complete the Evaporative Cooler Cleaning procedure and make sure that everything is done correctly. 
What Makes Our Service Different Than Others?
Our professionals use only high-quality cleaning resources in their work, which allows them to provide you with a full guarantee of service. Our team have NADCA membership.
Also, they are very careful with your evaporation coolers, so you do not have to worry about any damage caused by them when they clean your evaporative ducted cooler.
We can clean the system even on the same day or on an emergency basis with 24/7 availability.
We offer free quotes and advise on how to maintain your evaporative coolers.
We use high standard equipment which are used in eco-friendly duct cleaning methods.
Our Duct Cleaning Specialists are working with the suited cleaning methods to give you the best results.
If you want to get excellent service, call us and get the booking of Evaporative Cooler Cleaning that you want for your evaporative cooling system or ducted system.