We Clean All Ducted Systems Used At Commercial Places
Ducted systems are a type of heating, ventilation, and air conditioning (HVAC) system that uses a network of ducts to distribute conditioned air throughout a building. In a commercial setting, ducted systems are typically larger and more complex than those found in residential buildings, due to the larger size of the building and the greater number of occupants. There are several different types of ducted HVAC systems that are commonly used in commercial buildings. Catalyst duct cleaning's technicians for cleaning all of them.
Forced air systems: These systems use a central air handler to circulate air throughout the building via a network of ducts.
Variable air volume (VAV) systems: These systems are designed to adjust the volume of conditioned air based on the needs of the space.
Chilled beam systems: These systems use chilled water to cool the air, which is then distributed throughout the building via a network of ducts.
Radiant heating and cooling systems: These systems use radiant energy to heat or cool the air, which is then distributed throughout the building via a network of ducts.
Regardless of the specific type of ducted system, they all work by circulating conditioned air throughout the building via a network of ducts, which helps to maintain a comfortable and healthy indoor environment for the occupants. You can call us for cleaning any of these ducted systems.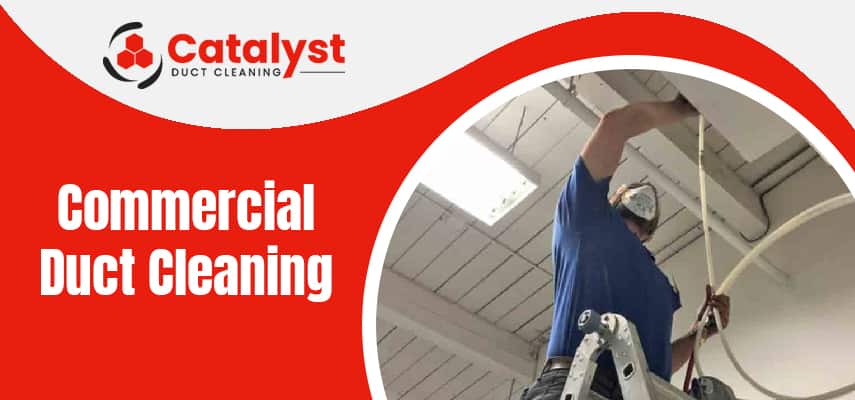 How Does Our Commercial Duct Cleaning Differ From Residential Duct Cleaning In Terms Of Staff, Tools And Training?
Commercial duct cleaning and residential duct cleaning differ in terms of the size and complexity of the duct systems, as well as the tools and equipment used to clean them.
Tools: Commercial duct cleaning requires a larger team of technicians and more specialized tools and equipment, due to the larger size and more complex nature of commercial duct systems, and we made our team ready for these situations. We have more specialized tools and equipment to handle and clean complex commercial duct systems.
Training: Our technicians have more specialized training in order to properly clean and maintain commercial duct systems. It's worth noting that the specific requirements for commercial duct cleaning are very different from those for residential duct cleaning. The work techniques vary depending on the specific needs of the building or home, as well as local regulations and industry standards.
Residential duct cleaning, on the other hand, is more straightforward and may not require as many technicians or specialized tools. Our technicians who perform duct cleaning have specialized training and tools for both residential and commercial duct cleaning.
Melbourne Nearby Locations Where We Serve
Catalyst Duct Cleaning is a worthy company you can hire for all kinds of ducts and vents cleaning services in Melbourne and its suburbs. We have our reach to all of these locations.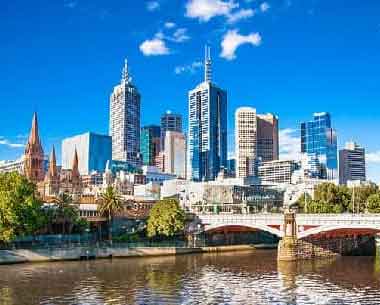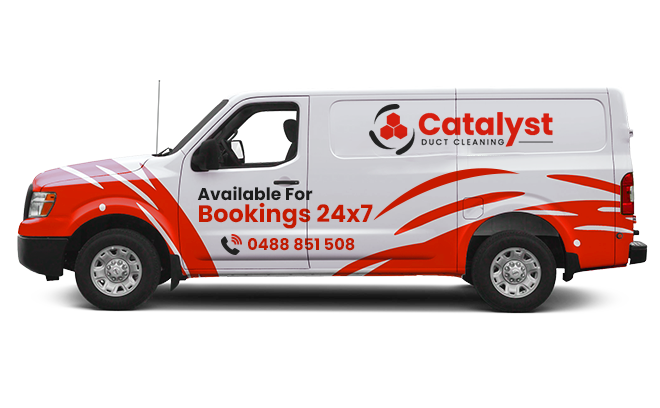 Catalyst Duct Cleaning Melbourne
618 Bell St, Preston VIC 3072
Hours of Operation : Mon-Sun 6:00 AM – 9:00 PM
4.8 out of 5 stars (based on 6 reviews)
Benefits Of Getting Commercial Duct Cleaning
The performance of your commercial ducts is negatively impacted by blockages, which is quite hazardous. To improve the efficiency of your duct, we provide high-quality services. As a result, you can count on us with ease. You can get in touch with us at any moment to schedule our services. Take a peek at the modifications our duct cleaning specialists make to our offerings:
Increased effectiveness of your ducted units.
The cost of power bills is reduced.
Reduced danger from fire.
Prolongation of the ducts' lifespan.
Comprehensive cleaning of the ducts' dirt and debris
Call Us Today For Commercial Duct Cleaning
The knowledgeable and caring technicians at Catalyst Duct Cleaning can provide homeowners and commercial property owners with individualised, thorough, and reasonably priced duct cleaning maintenance and repair choices to ensure that your ducted units will proceed to provide excellent performances. Call us today and solve your problems. Our professional have NADCA membership.